Snapshot of Weekly Allocation, Performance & Post-mortem (SWAPP): 4 Nov-17
Snapshot of Weekly Allocation, Performance & Post-mortem (SWAPP): 4 Nov-17
Allocation
Strategic allocations (44.2%):
Equity (22.1%):

DM equity longs: France CAC, Cyber-security, Japan Nikkei, US S&P 500, MSCI World

DM equity shorts: Long VIX

EM equity longs: China small-caps, MSCI EM, South Africa

EM equity shorts: Egypt, Russia, Brazil, India, Turkey

RV-FAANGs: Long AAPL/PYPL vs short NFLX/FB

FX (16.2%):

FX longs: GBP, NZD, CHF

FX shorts: AUD, EUR, ZAR, RUB, CAD, JPY

RV: Short AUD-NZD, short EUR-JPY, short EUR-CHF

Fixed Income (5.9%):

FI longs: US Treasuries

FI shorts: US Treasury 7-10yrs
Tactical allocations (32.8%):
Equity (3.7%):

Longs: Argentina, Pakistan, Qatar

Shorts: Mexico

FX (29.1%):

Shorts: KRW, MXN

Fixed Income (0%):

FI shorts: Euro HY credit
Other/cash (23%):
'Cash-Plus' and SGD hedge (18.3%)

Vs EUR: Short CZK, HUF, PLN

Short SGD-CNH

Long USD-SGD

Cash (4.7%)
Performance summary
Week of 4 Nov-17: -1.5% (prior week +2.8%):
Positive contributions from:

Strategic equity longs: AAPL (reduced 2 Nov), France CAC (reduced 3 Nov), Japan Nikkei, PayPal (raised 31 Oct)

Strategic equity shorts: Brazil (realized/reduced 3 Nov), Russia, Facebook (realized/reduced 3 Nov), Netflix (realized/reduced 3 Nov), Turkey (raised 30 Oct)

Strategic FX: Short AUD-NZD (raised 31 Oct), long NZD (raised 3 Nov), short ZAR, short RUB

Tactical equity longs: Argentina (realized/reduced 2 Nov), Japan Nikkei (realized 1 Nov)

Tactical equity shorts: Mexico (realized/reduced 3 Nov)

Tactical FX: Long Gold (realized 30 Oct), short MXN (raised 30 Oct, realized 3 Nov)

Cash-Plus: Long EUR-HUF (raised 3 Nov), short SGD-CNH (realized 2 Nov, re-engaged 3 Nov)
Performance detractors:

Strategic equity shorts: Egypt (reduced 2 Nov), India, long VIX (raised 3 Nov)

Strategic FX: Long GBP, short CAD (reduced 3 Nov)

Strategic FI: Long US Treasuries

Tactical equity longs: Pakistan, Qatar

Tactical long GBP (realized 26 Oct)

Tactical short KRW (realized 1 Nov, re-engaged 3 Nov)

Tactical US Treasuries short (realized 3 Nov)
Post-mortem analysis
Missed opportunities:
Short TWTR: An outsized 21% rally Thu/Fri the previous week was bound to mean-revert ahead of the Russia ad-buying congressional inquiry. Twitter -7.4% on the week.

Long India Sensex: If undercapitalized, NPL-burdened banks have held back Indian growth prospects – a longstanding view – then the govt's bank recap program (announced week before last) is a game-changer: Growth accretive and therefore positive for Indian equities (Sensex). We ought to have reduced (further) – or even flipped to positive – our long-held strategic short on India equities.

Short NOK and SEK: We had anticipated these Scandinavian currencies could underperform EUR post-ECB.

Short Thai equities: Now that 1yr mourning period has passed, downside risks/position re-adjustment should be expected.

Con-Cor model: Last week's qualitative model-predictions were good – with 8 out of 20 best-/worst-performers anticipated. I could have added more allocations to equities (European and North Asian) and oil (if not via Brent contracts, then through producers).
Rank of Conviction-Correlation model output (Predicted) vs Actual week-on-week returns:
Learnings/what struck me:
Failed trade #1 – Long GBP: Whilst we rightly predicted the 7-2 BOE vote split (in it of itself, a hawkish signal upon which we based our bullish sterling bias for the week; ref: last weekend's Week Ahead), we underestimated all the other factors – eg Carney's dovish commentary and growth warning – that could have completely overwhelmed it. This bullish GBP view was the single largest detractor of performance this week, our first since at least Sep.
Failed trade #2 – Short UST duration: The dust has settled from the flurry of new info out of the US (Mueller probe, Fed Chair Powell, FOMC, House GOP tax bill, NFP/ISM – and company earnings). And UST yields are lower, curve is flatter, SPX slightly higher and USD unchanged. Price action seems to support anecdotal takeaways from this week's events:

1/ Fed policy reaction function of gradual tightening is intact (market did not 'sell the fact' on the Powell nomination; instead yields ground lower)

2/ The long-awaited GOP House tax plan was underwhelming – or there are fresh doubts over its speedy passage and/or its ability to reflate the economy through fiscal stimulus.

3/ Economic data was generally 'a wash' – neither bullish nor bearish. Post hurricanes rebound had been expected and/or the data is too distorted to glean any special insight over economic momentum.

… Intriguing then that Fed Funds Futures pricing has risen over the past week – with now 1 hike by Dec-2017 and 2 hikes by Jun-2018 priced in at 92% and 68% as of Friday, 3 Nov (a month ago these were 66% and 43% respectively). Moreover, Fed Fund Futures now price-in a 44% chance of at least 3 hikes to 1.75-2.00% by Dec-2018 (this was just 7% 1mth ago). This repricing occurred as 10yr UST yields fall (past ten days -12bp, this week -4bp to 2.33%) and while 2yr UST yields hover at 1.61%. Since the GFC, the UST curve has only been this flat 1-2X before – in 2012 during the Fed's Operation Twist (deliberately intended to flatten the yield curve) and just before the 2016 US election gave way to expectations of 'Trumpflation'. After a week that offered little evidence of neither immediate reflation (be it monetary or fiscal) nor wage growth (to interest Phillips Curve holdouts), it might now require something dramatic – perhaps structural – to significantly and persistently re-steepen the UST curve. We move from a strategic UST steepening bias to neutral, though we will continue to opportunistically short UST duration on a tactical basis.
Onward and upward: At -1.5%, this was the first 'down week' since at least September. It won't be our last. And we remind ourselves it could've turned out worse ...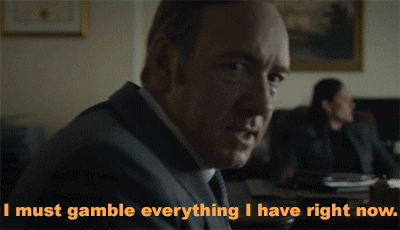 #swapp #gbp #ust #twtr #india #nok #sek #thailand #concor #allocation